Sterling Gym offers weekly classes for Special Needs athletes that are structured to provide the specific instruction for these incredible children.

Classes for children ages 4-6 years are held on Thursdays at 5:15 pm. Space is limited in these classes. Please call us to register for this class.

Sterling Gym also offers a special needs program which trains and prepares athletes for assesment competitions. These practices are held every Saturday at 10:15 am.
Please call us for additional information on this program.
Please contact us for more information on this program.

Congratulations to Andy and Gina on winning National Titles at the Special Olympics 2006 National Championships!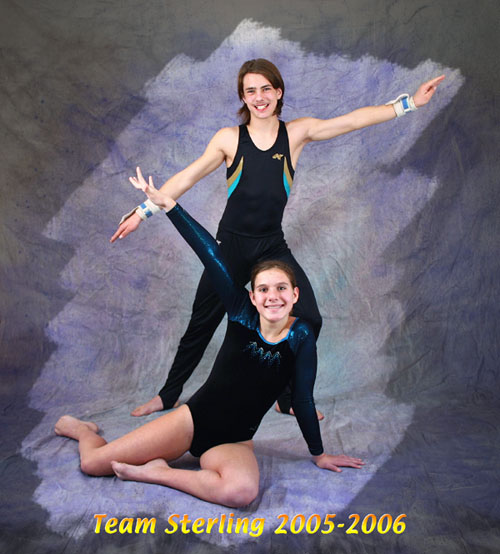 Special Olympics North America - 2006 US National Games in Ames, Iowa.
Andy Bearse took first place All-Around with a score of 45.293. Andy took the gold on Floor, Pommel Horse, Rings, Vault, and High Bar, and Silver on Parallel Bars.

Gina Lebeau took second place All-Around with a score of 27.885. Gina took the gold on Beam, and the Silver on Floor, Uneven Bars, and Vault.

Sterlng Academy of Gymnastics, and the entire Team Sterling program congratulates Andy, Gina, and all of our Special Olympic Athletes for another winning year!

For more information, please call us at 978-422-7655.