Sterling Academy of Gymnastics & Dance

Our front counter is open Mon-Fri: 9 am to 7 pm, and Saturdays 9 am to 1 pm.
note: we are closed on Saturdays during the Summer Session.
View our online calendar!

15 Industrial Drive, Sterling, MA 01564
phone: 978-422-ROLL (7655) &nbsp &nbsp fax: 978-422-7892
email:sterlinggym@gmail.com


"Family-Owned and Kid-Approved since 1992"

---
Our Philosophy



At the Sterling Academy of Gymnastics, we strive to bring quality instruction to all our programs that focuses on stimulating young minds and developing body awareness in a safe, fun, learning environment. We emphasize proper progressions and basics in every aspect of every program. We feel it is better to take the time to learn the basic skills correctly and safely, before advancing to higher level skills.



Gymnastics Information &nbsp &nbsp Dance Information &nbsp &nbsp Sterling Martial Arts &nbsp &nbsp
Ninja Challenge &nbsp &nbsp Summer Programs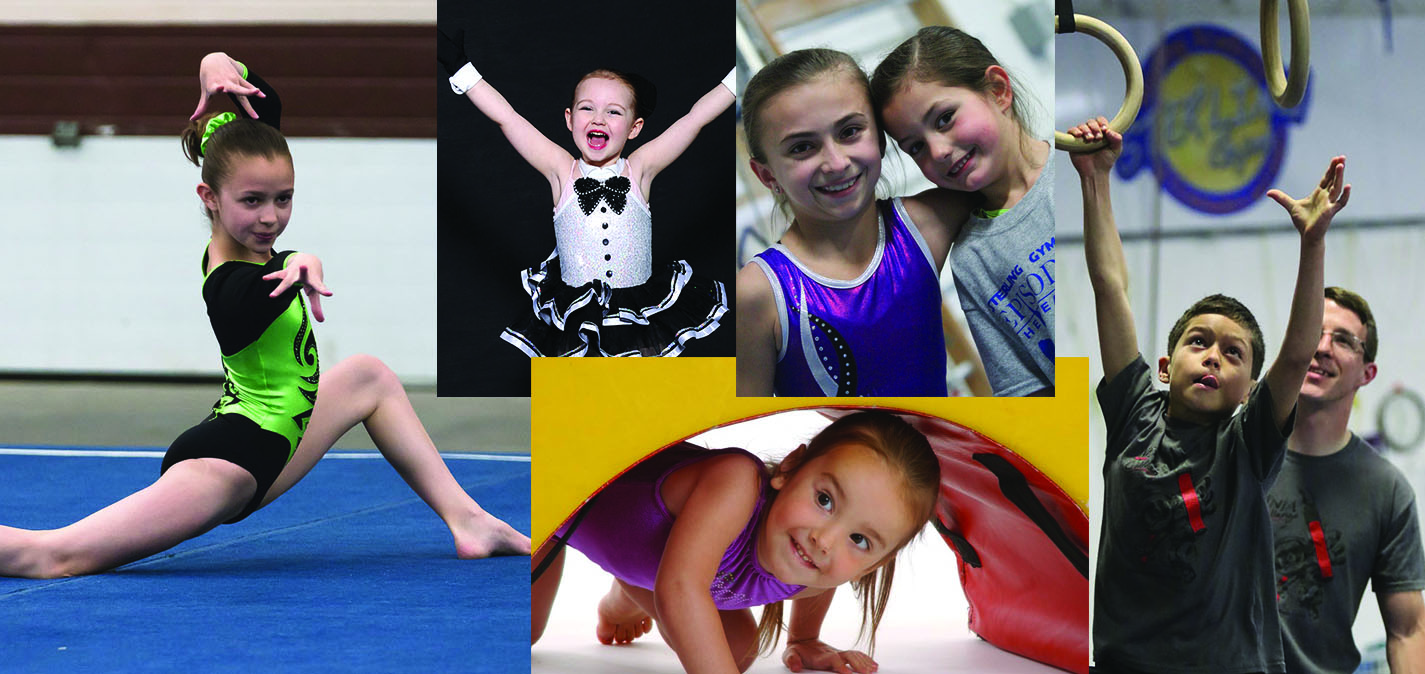 Why families continue to bring their children to
Sterling Gym:
Reviews on KidGooRoo
"Teachers are amazing, very positive and cater to students individual needs. Everything is great!"
"You're doing a great job! Thanks!"
"I love my coaches!"
"Classes are well planned and well developed to build future skills!"
"I did gymnastics at Sterling Gym when I was a kid, now I bring my own kids there and they love it as much as I did!"


---
How to become a member of Sterling Gym

Online Registration - Customer Portal &nbsp &nbsp



Membership for any of our programs at Sterling Academy of Gymnastics is available to both individuals and families. Please use our online customer portal to sign up for classes here, or you can stop in at Sterling Gym Monday through Friday, between 9:00am and 7:00pm or Saturday, between 9:00am and 1:00pm. Please note our front counter is not open on the weekends during the Summer session.

All students must have a current membership on file prior to entering any of the training gyms or studios at Sterling Gym. (memberships renewed annually)

All fees and deposits for birthday parties, field trips, Summer programs and camps are NON-REFUNDABLE.



---
Tuition



We have 1 session from September through June and 1 Summer session June - Aug. Tuition is due monthly, on or before the 15th of the month prior. (ie, October tuition is due by Sept. 15).

Once enrolled for any class, tuition payments are due in full regardless of attendance until a drop form is submitted to our front counter.

Your tuition pays for a class spot REGARDLESS OF ATTENDANCE, however, we do offer make-ups when doing so does not jeopardize the safety or integrity of the class.

Tuition rates are PER CLASS. See our customer portal for class tuition rates.

Missed classes have no cash value, and pro-rating will not be offered for vacation days or snow days.

Sibling discounts are offered for our gymnastics, ninja and dance programs ONLY, and apply only to accounts paid in full.

Payments not made by the due dates will be assessed a late fee, plus any collection fees incurred.

All tuition payments are automatically debited from your checking account or credit card on file, unless other arrangements are made in advance.



---



Make-Up Policy



Make-up classes are available upon request to currently enrolled students. Limited space is available, some restrictions apply.

Only 1 make-up class may be scheduled at a time. The next make-up class can be scheduled after the previous make-up class has been fullfilled.

Make-up classes can only be scheduled with equivalent class type.

Make-ups are also available for gym closures due to weather, special events, or circumstances beyond our control, etc.

All Open Gyms may be used as make-ups.

All make-ups are available to currently enrolled students only. If a student drops from enrollment, previously scheduled make-up classes are forfeited.

Missed make-ups may not be rescheduled.

All make-up classes should be scheduled within 30 days of the missed class.

Dropping from enrollment or past due accounts will void any scheduled make-up classes.



---
Facility Rules and Policies
RULE #1: HAVE MORE FUN!


Sterling Gym is a NON-SMOKING and NON-VAPING property. Smoking of any kind is NOT PERMITTED anywhere on our grounds or within our facility.


For health and safety concerns, there are NO PETS allowed inside the facility, with the exception of assistive dogs.


Please help us maintain a clean and pleasant facility by not bringing any food or drink into any of our activity areas.


For the safety of your child, please be on time when dropping off and picking up. All children should wait inside the building for their rides. (Staff are NOT permitted to bring your child out of the building, with the exception of campers)


Please DRIVE SLOW in the parking lot upon entering and exiting Sterling Gym and follow all posted signs.


Parents and caretakers are responsible for their own children at all times while in the facility and on the grounds surrounding Sterling Gym.


Sterling Gym reserves the right to remove a child from class if the child's behavior is found to be a danger to themself, other students, or staff members.


Cell phones / cameras or other electronic devices are NOT PERMITTED in the bathrooms or locker rooms.


Parents and siblings must wait in the observation, or common areas of the facility at all times.


Parents - for the welfare and safety of your child, PLEASE COME IN to the facility to pick up your child at the end of their class.


Sterling Gym reserves the right to remove a child from class or property if the child's behavior is found to be a danger to themself, other students, or staff members.


Please dress your child to participate.


---